Homeschool Goals I Did NOT Accomplish
Every year, there are things I want to do in our homeschool that just end up not getting done. Now that I'm on the home stretch of my fifth year of homeschooling, I've learned to be okay with not getting everything done — but I  do try to figure out why it didn't get done, so that I can decide whether or not it's worth revisiting next year.
What didn't get done…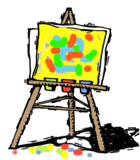 Artist appreciation — I thought I had this covered, because our Winter Promise curriculum came with an easy and fairly Charlotte Mason-ish artist study that even went along with our American history studies. But the pictures were mostly of war scenes, and really not very interesting. At least, not to us girls. We did it a month or so, and then I decided to let it drop; if my goal is for my kids to learn to appreciate art, I feel like I ought to at least start with something they actually find somewhat interesting and enjoyable before moving onto other styles.
Bible notebooks — I did this with Kathryn this year, but the whole idea behind it was to dig more deeply into our daily Bible reading, and then give her time to make a Bible Notebook page about the passage we read and the things we learned. Occasionally we did have some good discussions, but the notebook pages usually took way too much prodding. Since both girls do their own personal devotions each day, and Kathryn has also been doing a Christian character trait study each week, I've just recently decided to drop this. I have plans for something different next year.
Composer study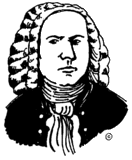 — This subject just kept getting put on the back-burner for other things. Eventually, I just decided to wait til next year and start it back up with both girls then. We did go to a couple of Brandon's concerts at the University; that counts for something!
Weekly nature studies — These were very sporadic this year, and that's my fault for A) not sticking to a schedule and B) not helping my girls stick to a schedule. I hope to do more nature studies during the rest of this school year, sneak in a few this summer, and make it a regular habit next year!
I have chosen to home educate my children for many reasons, but the biggest reasons don't have anything to do with whether or not we do cool projects, if they ever learn anything about art or classical music, or even if they can read or do simple math! Homeschooling my kids is primarily about my relationship with them, and their relationship with Christ. Everything else is secondary. Yes, I will work on incorporating many of these good things into our homeschool, but I won't fret too much over whether or not I get it done, as long as the first things remain the first things.
Wife, mom, J-ma. Introvert who enjoys good books, sunshine, and authentic conversation. Often seen with a steaming mug of tea in hand – unless it's lost yet again in the microwave. Read more »