Family Fun: Staycation Atlanta
There is SO very much to do in the Atlanta area. I've lived here all my life, and I still haven't done it all! If you're interested in saving a little vacation money but still having fun, try a "staycation" and do all those fun things tourists do when they come to town!
A few of the many options around Atlanta…
PARKS:
Stone Mountain — This 3,200 acres park features a wide variety of fun family activities and things to do, including hiking, a scenic railroad tour, fishing, and camping. There are some great annual events too, like the Yellow Daisy Festival, Stone Mountain Christmas, or the Indian Festival & Pow Wow. The nightly Laser Shows (awesome!) run May 28th thru August 7th, and are free with $10 vehicle entrance fee.
Kennesaw Mountain National Battlefield Park — We love to go hiking or picnicking here! It's a great place to bring your dog, and just enjoy the outdoors. There's a lot of fun history to be had, too.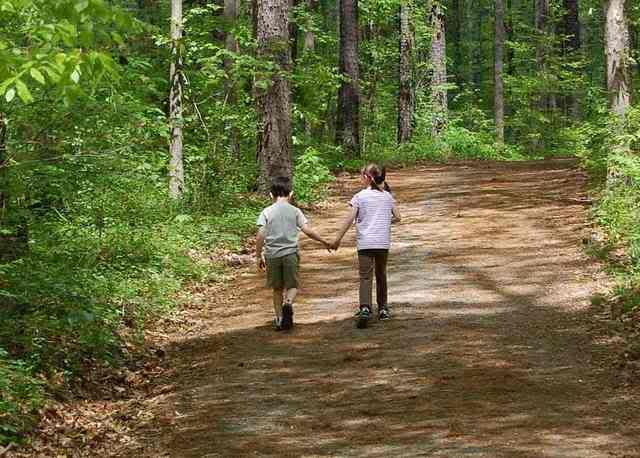 Georgia State Parks — There are SO many great parks in Georgia! You can camp, hike, or just come for some of the great events or festivals! Be sure to check out their event calendar.
AMUSEMENT PARKS:
Honestly, amusement parks aren't my thing. But I seem to be in the minority.
Six Flags over Georgia — Seems like there are always new and exciting (scary, in my opinion!) rides each year. Our son usually gets a season pass because he enjoys it so much, and our teen daughter loves to go any chance she gets, too!
White Water — also owned by Six Flags, this is a huge water park. I haven't been in years, but frequented it often when I was a teen!
FREE SUMMER CONCERTS:
The Glover Park Concert Series offers summer concerts each month April through August in the Marietta Square. It's a family-friendly place to listen to music under the stars! Concerts begin at 8 p.m. and they're FREE!
City of Kennesaw's FREE popular open-air concert series in 2011 will feature "a tribute to legends" with musical acts honoring performers ranging from Elton John and Billy Joel to the Eagles and Doobie Brothers. Great fun!
HISTORICAL FUN:
The Southern Museum — a train museum in downtown Kennesaw, so maybe you could visit the museum before enjoying one of those free summer concerts! There are Homeschool programs, Mommy & Me programs, and other special events. Extra coolness: my parents helped get The General back to the museum years ago!
Atlanta History Center — We've been here for a few homeschool field trips, and we've greatly enjoyed them! The Atlanta History Center is one of the largest history museums in the nation, and includes two historic houses and gardens, as well as some fabulous temporary exhibitions.
MORE AREA ATTRACTIONS:
Georgia Aquarium — We've been to the Aquarium a couple of times, and have loved our visits! Some good friends of ours have season tickets because there is so much to see and so every time you go. The last time we went, our favorite part was being able to touch sting rays and sharks. In one area, there is a huge wall of glass is awesome to just sit and watch the fish swim by.
Atlanta Botanical Gardens — If you even sort of like plants or flowers, you must go here! I've only been once, but I'm eager to go again. They have classes and special events, too.
EVEN MORE:
My friend Amanda has done an awesome of putting together some fabulous kid-friendly activities on a site called Kids Around Cobb. Check out the events listed by month; some fun things coming up in June!
More highly recommended places (but places I have not been to personally) are The World of Coca-Cola Museum, Centennial Olympic Park, Fernbank Science Museum, and Piedmont Park.
Whew! There's potential for a whole bunch of fun at all those places I've listed, but I've still only scratched the surface of what you can do in Atlanta!
Get out there and enjoy a little staycation this summer!
Wife, mom, J-ma. Introvert who enjoys good books, sunshine, and authentic conversation. Often seen with a steaming mug of tea in hand – unless it's lost yet again in the microwave. Read more »